We all have our favorite recipes, but when we change our eating habits. We have to do away with the recipes that we love. At least, that is what we always think. We do not have to get rid of the recipes we just have to give them a makeover. I got to work in researching recipes that would replace the ones that I could no longer have on Keto. I found 10 recipes that I made and tired, so that I could share my thoughts about them.
Keto Banana Pancakes
The banana pancake/waffle recipe is a great way to start your day or end your night. When the mix's just right, the waffles are amazing.
Most of the time bananas are considered a No, No in the keto world. For this type of recipe, there is an exception to this rule. This is because the banana for this recipe needs to be green. Unlike yellow, the unripe banana will not break down where the body can use it as sugar, but it does contain some carbs.
Unfortunately, I can never find all the ingredients that I need. This was no different. I was missing psyllium husk powder. I did a little research and found that I could use coconut flour as a replacement.
I did not have a waffle maker, so I made pancakes. They turned out great nice and fluffy. 1 to 2 would be enough for one person because of how thick they are. When I make things like this, I usually make enough for a full week and put the remaining in the freezer to keep them fresh and if I don't eat them all in the same week, they will stay good for up to 3 months.
The prep and cook time is around 30 to 45 minutes. If you are planning on making enough for the week for a family of 4, it may take you about 2 hours. After making the pancakes twice like this. I became faster and then I got a waffle maker. This allowed me to plan out my week of lunches and dinners.
They are delicious and if you don't want them just for breakfast, have one or two as a snack. They are great to have with some strawberries, blueberries and sugar free whipped cream.
Ingredients
1¼ medium unripe banana
5 eggs
1 cup (4 oz.) almond flour
1 cup coconut milk
1¼ tbsp ground psyllium husk powder
1¼ pinches salt
1¼ tsp baking powder
2⁄3 tsp vanilla extract
1¼ tsp ground cinnamon
butter to frying
Cook time
Prep Time: 15 minutes
Cook Time: 25 minutes
Total Time: 30 minutes
Instructions
Mix all the ingredients in at one time.
Then, set up the pan that you will use along with a lid (you may or may not need).
Turn the burner on to medium, then add the butter to the pan to allow it to melt.
Once the pan is ready, add in 1/2 cup of the mixture. (Placing the lid over the pan will allow the pancake to cook faster.)
Nutrition
This will make up to 8 servings
rutabaga wedges
I had never heard of rutabaga until I found this recipe. Rutabagas is a root-like plant, it has fewer carbs than a potato.
They have a texter that is like potatoes, although when cooked; they do not seem to get crunchy like potatoes do. Once you get past that, they taste great.
I serve my rutabaga wedges with a homemade burger, or my keto popcorn chicken.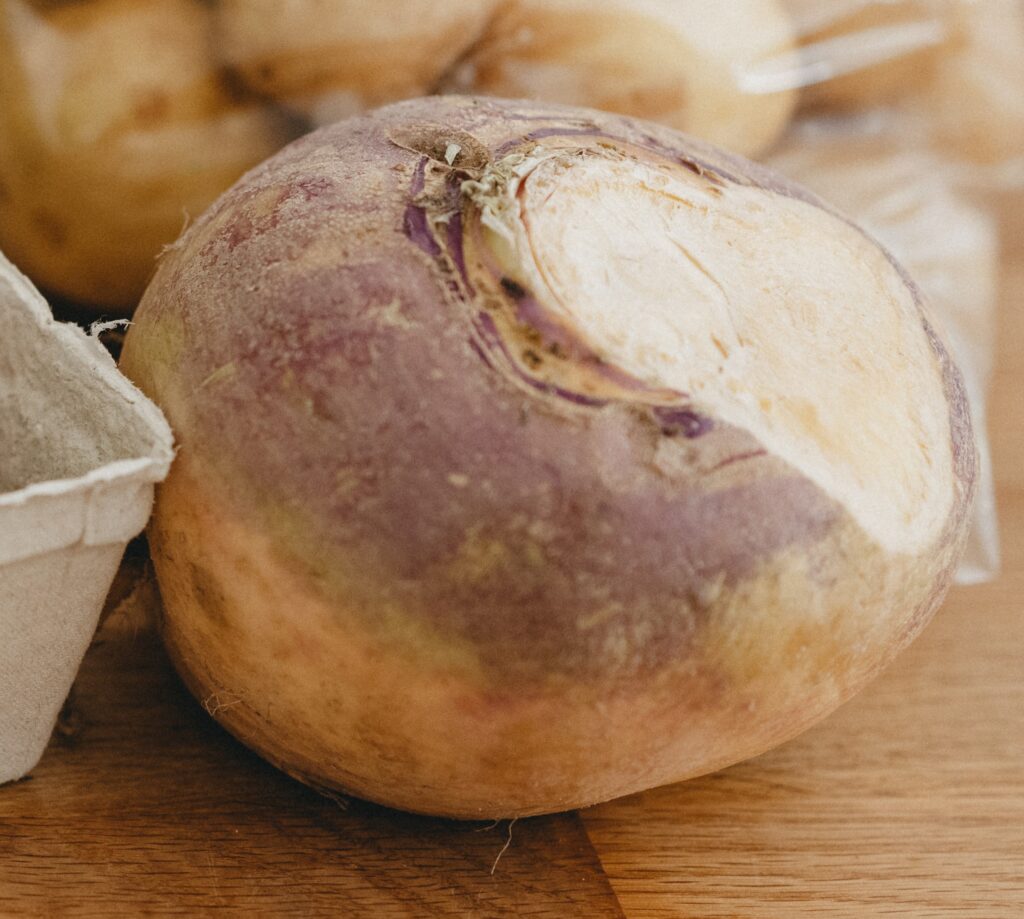 Cook time
Prep Time: 5 minutes
Cook Time: 20 minutes
Total Time: 25 minutes
Ingredients
1 lb rutabaga
¼ cup olive oil
1 tsp chili powder or paprika powder
salt and pepper
Instructions
Start by preheating your oven to 400 °F
Clean the rutabagas by rinsing them off
Take out a knife and cutting board to cut the rutabagas into wedges.
Put the rutabagas in a bowl, adding the salt, pepper, paprika powder, and olive oil.
Take out a baking sheet and line it with wax paper or a reusable cooking liner to bake for 20 minutes. Checking on them around the 15-minute mark. They will have a golden color when ready.
Nutrition
This will make up to 4 servings
Keto Popcorn chicken
As a kid, I grew up with my mom making popcorn chicken and homemade French fries. I used to make this dish for my family but had to stop. Then I found a keto recipe that allowed me to make this dish again.
I could not even tell that big of a difference between the keto recipe and the original. I will say the chicken can be easily over cooked if not careful. Causing the meat to dry out. I think this has something to do with the coconut flour. When the chicken is moist, it has a great flavor.
Ingredients
1 pound boneless and skinless chicken breasts
1 cup buttermilk
¼ cup coconut flour
¼ teaspoon sea salt
⅛ teaspoon ground black pepper
1 large egg
2 cups crushed pork rinds or psyllium husk
½ teaspoon garlic powder
½ teaspoon smoked paprika
Cook Time
Prep Time: 15 minutes
Cook Time: 20 minutes
Total Time: 35 minutes
Instruction
This recipe requires the chicken to be cut into small pieces and placed into a buttermilk bath for 24 hours prior to the continuation of the prep.
Start by preheating your oven to 425 °F.
Take out 3 bowls, a baking sheet, reusable liner, and a fork.
Mix in the first bowl the coconut flour, salt, and pepper
In the second bowl, whisk the egg
Add pork rinds or psyllium husk, paprika, garlic powder, and onion powder combining them into the last bowl
Each step will need to be repeated for each new piece of chicken

Cover in coconut flour
Dip in the egg, covering all sides
Then coat in the pork rind breading
Placing on the baking sheet

After all chicken is evenly coated then they are ready for the oven for 20 minutes, checking on them periodically. They will be done as soon as they are crispy and golden brown.
Nutrition
This will make up to 4 servings
keto shrimp Alfredo
Shrimp Alfredo was something that I never learned to make until I started making it the keto way. I have tried it before at restaurants, but I am hooked to the Keto version.
Most of the dishes that are on this list can not compete to Shrimp Alfredo. The fact that I don't have to do any tricks to get my family to eat this dish is amazing!
The cheese that I use is creamy and combines with all the other ingredients really nicely. The zucchini is best fresh not from the bag. I learned this by trying both.
Ingredients
2 pounds zucchini
1/4 teaspoon kosher salt
1 tablespoon
1 pound of already peeled shrimp
1 tablespoon minced garlic
2 tablespoons butter
1/2 cup heavy cream
4 oz cream cheese
1/2 cup Parmesan cheese
1/4 teaspoon red pepper flakes
salt and pepper to taste
parsley to garnish
Cook Time
Prep Time: 25 minutes
Cook Time: 15 minutes
Total Time: 40 minutes
Instruction
Using a paper towel to lay the zucchini on after passing them through a spiralizer. Add 1/4 teaspoon of salt over the zucchini while letting the noodles sit for 30 minutes to remove excess water.
Taking out a large skillet and setting the heat on medium, add minced garlic, olive oil, then the shrimp. Allowing the shrimp to cook until bright pink or for 2 minutes.
Then, move shrimp to a plate
Place the skillet back to medium heat, adding parmesan, cream cheese, red pepper flakes, heavy cream, and salt and pepper.
Continue to stir after most of these ingredients have combined.
After the cream cheese has melted, add the shrimp and zucchini noodles.
Cover and cook for 4-3 minutes or until the noodles are soft.
Last plate adding parsley.
Nutrition
This will make up to 5 servings
Keto Cheese Cake
Cheesecake is my all-time favorite dessert. I spent a lot of time looking for a cheesecake recipe. This recipe does not require any baking. This cheesecake is a prefect keto friendly desserts!
The taste of the lemon was a little overpowering for me. Maybe I will add less of it next time I make it. The cake filling sets up in no time. Within 3 hours, I had my cheesecake that I was craving.
Ingredients
Crust
2 cups (8 oz.) almond flour
4 oz. butter, melted
¼ cup (1¾ oz.) erythritol
¼ tsp salt
Filling
2 lbs cream cheese
1 cup heavy whipping cream
½ cup (32⁄3 oz.) erythritol
2 tsp vanilla extract
1 lemon, juice and zest
Cook Time
Prep Time: 15 minutes
Total Time: 3 hours 15 minutes
Instructions
Combine all the ingredients for the crust in a medium-size bowl.
Take out a 9″ Spring-form pan to pour the crust mix into.
Using a cup that has a smooth bottom, push down the crust until it is even throughout the pan.
Place it in the fridge.
Next, combine the filling into a medium-size bowl this part is best to use a hand mixer. Mix for 5 minutes.
Once the filling has a fluffy consistency, take out the crust from the refrigerator and pour the filling onto the crust. Then smooth it out with a spoon.
Last, cover and refrigerate for least 3 hours before removing the spring-form ring of the pan. A butter knife would be helpful in going around the edges to loosen the cheesecake from the sides.
Nutrition
This makes 10 servings.
Keto Friendly Pizza
My family and I love pizza! So, to find away to not have to give it up was worth the time searching, prepping and cooking.
This recipe is not like with the almond flour or the coconut flour that I have used before. The recipe calls for egg and mozzarella cheese to be used for the crust. This makes it a lot faster to get from the oven to our plates.
It does as you would expect for it to have an overwhelming egg taste. So if you are not feeling the egg idea as a crust, I would pass over this recipe for now.
Ingredients
Crust
4 eggs
1½ cups of shredded mozzarella cheese
Topping
3 tbsp unsweetened tomato sauce
1 tsp dried oregano
1¼ cups of shredded provolone cheese
1½ oz. pepperoni
olives
Cook Time
Prep Time: 5 minutes
Cook Time: 25 minutes
Total Time: 30 minutes
Instruction
Start by preheating your oven to 400 °F
Take out a medium-size bowl to combine the eggs and the shredded mozzarella cheese together.
After mixing the cheese and eggs, pour the mixture on to the baking sheet.
Place the mixture in the oven to bake until the crust turns golden or for 15 minutes.
Take out and let it sit for a few minutes.
Turn the oven up to 450°F
Open the tomato sauce, taking the 3 tablespoons to spread over the crust, and add oregano.
Add the cheese, olives, and pepperoni.
Place back into the oven for 5 to 10 minutes.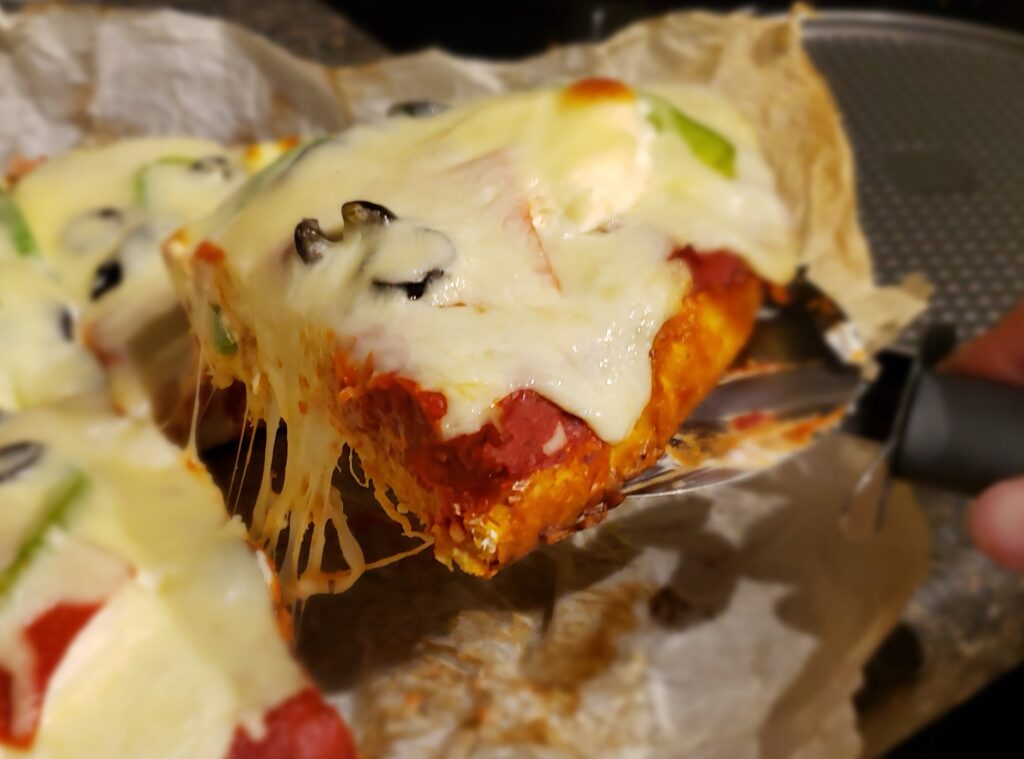 Nutrition
This will make up to 2 servings
Keto Carrot Cake
You have been invited to a Keto only party. Everyone is making the same recipes and you want to take something different. Why not try Keto Carrot Cake? When you think of carrot cake some may think nasty, who would eat that? This could not be further from the truth.
This Carrot cake is a great way to get away from chocolate and vanilla cake that everyone is making. The cake is moist and has just the right of flavoring from the carrots.
Carrots are part of the root family, like potatoes. They are carb filled, so be mindful of how much of this delicious cake you consume.
This cake tasted fantastic, not everyone in my family likes carrots but with this cake they got some vitamin C.
Ingredients
4 Eggs
1/3 cup Olive oil
2 tsp Vanilla extract
1 cups monk fruit
2 cups Almond flour
2 tbsp Coconut flour
2 tsp Baking soda
1/2 tsp Baking powder
1 tsp Ground nutmeg
1 tbsp Ground cinnamon
Pinch of Salt
1 stick of butter, melted
1/2 cup pecans or nut of choice, chopped
2 cups of Carrots, shredded
Cream Cheese Frosting
8 oz softened Cream cheese
1/2 cup Powdered Sweetener
1/2 of a stick of butter
1 tsp vanilla extract
1/3 cup of Heavy cream
Instructions
Start but preheating your oven to 350 °F.
Take out one 9 inch cake pan or 2, 6″ inches around cake pans. Line them with parchment paper.
Take out a large bowl and add eggs, vanilla extract, and olive oil whisk until combined.
Next, add in almond flour, baking soda, ground nutmeg, sweetener, ground cinnamon, and salt mix these ingredients.
Mix in the walnuts, carrots shredded, and melted butter.
Last, pour the cake mix into the pan or pans. 30-35 minutes to bake, then pull let the cake from the oven to cool. This will allow you to smooth on the frosting.
Nutrition
This will make up to 10 servings
Keto Peanut Butter Cookies
Baking these peanut butter cookies and putting them up in my snack cabinet saves me from going after something that will unwind my entire day. They are pretty simple to make and taste great with the right amount of crustiness to them.
I like to make the lines on top of them before I put them in the oven. They come out of the oven looking just like the ones in pictures.
My family likes to have the choices of different snacks and this one is a healthy and great tasting one.
Ingredients
2 oz Peanut butter salted
¾ oz. (12⁄3 tbsp) erythritol
¼ large egg
½ tsp vanilla extract
1⁄8 tsp baking powder
1⁄10 tsp salt, optional
Cook Time
Prep Time: 5 minutes
Cook Time: 9 minutes
Total Time: 14 minutes
Instructions
Start by preheating your oven to 350 °F.
Taking out a baking sheet and adding parchment paper.
Using a hand mixer, add peanut butter and sweetener mix until smooth.
Then mix in the remaining ingredients until it forms the dough.
Take some dough and roll it into a 1-inch diameter to place on a baking sheet.
use a fork across the top to make a pattern.
Bake until golden brown or for 9 minutes.
Remove from the oven to cool.
Nutrition
This will make up to 6 servings
Keto No Bake Peanut Butter Cookies
If I can get out of cooking, I will. These cookies are delicious, simple, and fast to make. These have the right amount of sweetness that you will need nothing else.
If you are a coconut fan these will be great for you. I think the coconut may be a little too much for me.
Ingredients
4 tbsp butter
8 tbsp peanut butter
1/4 cup unsweetened cocoa powder
15 drops liquid stevia
1 cup unsweetened coconut flakes
3/4 cup raw pecans,, chopped
1/2 tsp vanilla extract
1 tbsp powdered erythritol
Cook Time
Prep Time: 15 minutes
Total Time: 60 minutes
Instructions
Place butter in the microwave to melt.
Take out the butter and let sit for 1 minute then stir in peanut butter.
Add the sweetener and the coconut to the mix.
Using a spoon to scoop out a spoon size of the mixer placing them onto a sheet pan.
Then place the cookies in the freeze for 10-20 minutes.
To store the cookies in a zip-lock bag and refrigerate.
Nutrition
This will make up to 12 servings
0 g Net Carbs
Keto Cheese Chips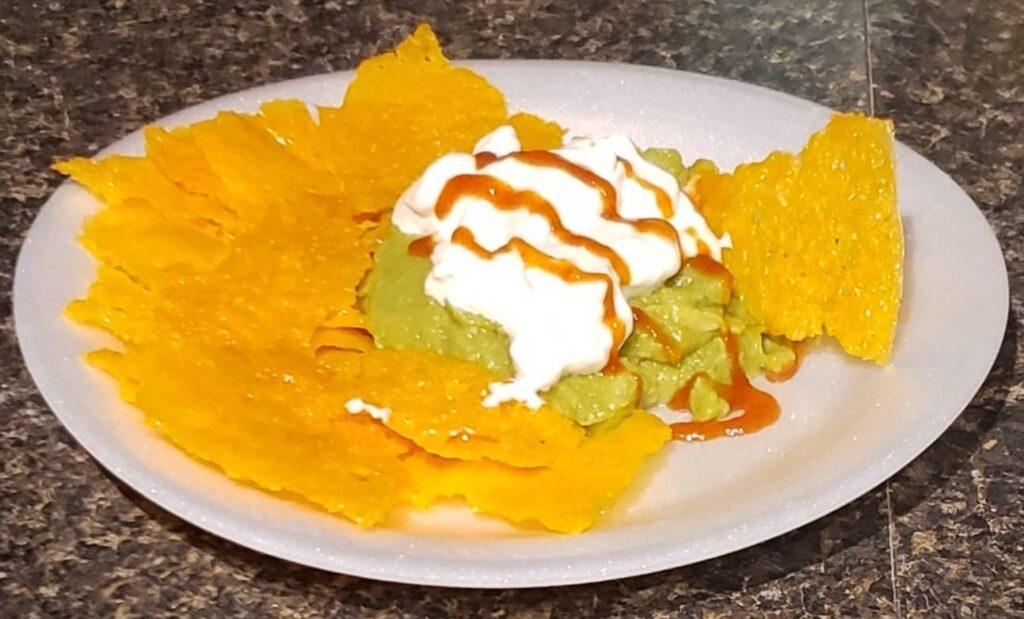 When I need something salty and fast. I will make these Keto Cheese Chips. I like to pair my cheese chips with some guacamole, some sour cream, and a little hot sauce on top.
The chips taste great; I started making a lot of them because they will not last long. I use at least 2 packages of cheese.
Ingredients
3 slices Cheddar Cheese
1 pinch Paprika
Instructions
Prep Time 5 mins Cook Time 6 mins Total Time 13 minutes
Start but preheating your oven to 375°F.
Take out a baking sheet and with a piece of parchment paper.
Slice the cheddar into quarters.
Add paprika on top of the slices of cheese.
Place in the oven for 2 minutes.
Last take the chips out of the oven to let them cool, use a towel to soak up the oil.
Cook Time
Prep Time: 15 minutes
Cook Time: 20 minutes
Total Time: 35 minutes
Nutrition
This will make up to 2 servings
Final Thoughts
I found most of these recipes to be delicious. Some I will never have again If I can help. Keto Shrimp Alfredo is one of my families favorite along with the Keto Pizza. The Keto Cheese Chips are a hit when I serve them with guacamole. When I am not making any of these recipes, I am usually fasting. You can read Keto vs Intermittent Fasting to learn more about the differences of the two.